My Blog
Posts for: September, 2016
By Drs. DuBose & Papadea Family & Cosmetic Dentistry
September 22, 2016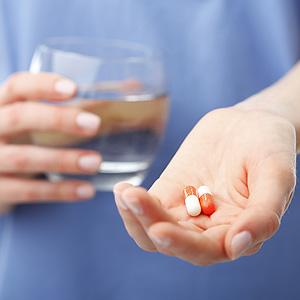 If you're considering dental implants to replace one or more missing teeth, you'll need to undergo a minor to moderate surgical procedure (depending on the number of implants) to install them. Depending on your current health status and medical history, you may need antibiotics before or after the procedure to help ensure a successful outcome.
Although implants have a high success rate (over 95%), they can still fail — and bacterial infection is a major culprit. Installing implants requires surgically accessing the bone through the gum tissues; you may also need other invasive procedures like tooth extraction or bone or gum tissue grafting. These disruptions to the soft tissues can introduce bacteria into the bloodstream.
In certain individuals, this can increase infection risk not only around the implant but also in other parts of the body. You may be at higher risk, for example, if you have serious health problems like cardiovascular disease or diabetes, a weakened immune system, you use tobacco or you're over or under normal weight. The American Dental and American Heart Associations both recommend antibiotics before dental implant surgery as a preventive measure against infection if you have a prosthetic heart valve, a history of infective endocarditis, a heart transplant or some congenital heart conditions.
For other patients with low to moderate risk for infection, there's vigorous debate on administering antibiotics before implant surgery. There are some side effects to antibiotic use, ranging from diarrhea to allergic reactions, and an increased concern in general to the developing resistance of many infectious agents due to the prevalent use of antibiotics. Many dentists and physicians are becoming more discriminate in the patients for which they prescribe antibiotics before surgical procedures.
It really comes down, then, to your particular case: not only the specific procedures you need but also your general health. After weighing these factors against the possible benefits for protecting your health and improving your odds of a successful outcome, we'll recommend whether antibiotic treatment for implants is right for you.
If you would like more information on the role of antibiotics in dental procedures, please contact us or schedule an appointment for a consultation.
By Drs. DuBose & Papadea Family & Cosmetic Dentistry
September 07, 2016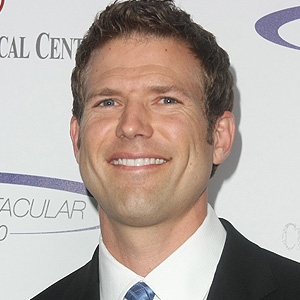 If we could go back in time, we all probably have a few things we wish we could change. Recently, Dr. Travis Stork, emergency room physician and host of the syndicated TV show The Doctors, shared one of his do-over dreams with Dear Doctor magazine: "If I [could have] gone back and told myself as a teenager what to do, I would have worn a mouthguard, not only to protect my teeth but also to help potentially reduce risk of concussion."
What prompted this wish? The fact that as a teenage basketball player, Stork received an elbow to the mouth that caused his two front teeth to be knocked out of place. The teeth were put back in position, but they soon became darker and began to hurt. Eventually, both were successfully restored with dental crowns. Still, it was a painful (and costly) injury — and one that could have been avoided.
You might not realize it, but when it comes to dental injuries, basketball ranks among the riskier sports. Yet it's far from the only one. In fact, according to the American Dental Association (ADA), there are some two dozen others — including baseball, hockey, surfing and bicycling — that carry a heightened risk of dental injury. Whenever you're playing those sports, the ADA recommends you wear a high-quality mouth guard.
Mouthguards have come a long way since they were introduced as protective equipment for boxers in the early 1900's. Today, three different types are widely available: stock "off-the-shelf" types that come in just a few sizes; mouth-formed "boil-and-bite" types that you adapt to the general contours of your mouth; and custom-made high-quality mouthguards that are made just for you at the dental office.
Of all three types, the dentist-made mouthguards are consistently found to be the most comfortable and best-fitting, and the ones that offer your teeth the greatest protection. What's more, recent studies suggest that custom-fabricated mouthguards can provide an additional defense against concussion — in fact, they are twice as effective as the other types. That's why you'll see more and more professional athletes (and plenty of amateurs as well) sporting custom-made mouthguards at games and practices.
"I would have saved myself a lot of dental heartache if I had worn a mouthguard," noted Dr. Stork. So take his advice: Wear a mouthguard whenever you play sports — unless you'd like to meet him (or one of his medical colleagues) in a professional capacity…
If you would like more information about mouthguards, please contact us or schedule an appointment for a consultation. You can read more in the Dear Doctor magazine article "Athletic Mouthguards."