My Blog
Posts for tag: teeth whitening
By Drs. DuBose & Papadea Family & Cosmetic Dentistry
August 20, 2017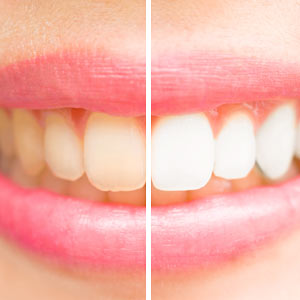 You've been embarrassed for a while now by your yellowed, dull teeth. You're ready for a change.
There's a simple and cost-effective way to make that change: you can temporarily brighten your smile with teeth whitening, possibly at home. But before you try it, you should first have a dental examination to find out if whitening is the right choice for you.
First off, healthy teeth with outer enamel staining are the best candidates for whitening. Teeth and gums with tooth decay or periodontal (gum) disease should be treated first before undergoing whitening. A dental exam will uncover any health issues you may have with your mouth.
In the same vein, you'll want to consider whitening carefully if you have dental work like veneers, crowns or implants. Unlike natural teeth, these non-biological materials won't be affected by the bleaching agent. We can discuss any potential for color mismatch between your whitened natural teeth and your dental work during your examination.
A dental exam can also uncover one other crucial fact — what kind of tooth staining you have. There are two basic types: extrinsic, staining on the outside enamel as we've mentioned earlier; and intrinsic, staining that originates from inside a tooth. The whitening kits you purchase from a store and even some of the whitening techniques we use in the office only diminish extrinsic, not intrinsic staining. To address an intrinsically-stained tooth requires a much more involved, invasive clinical technique only performed by dental professionals.
Finally, a dental examination is a good discussion forum for helping you decide between a home kit and a clinical procedure. While DIY kits are effective for the most part, you won't be able to precisely control the degree of brightness like we can. This could be important if you want a specific shade of whiteness, from a more subtle and natural shade to dazzling "Hollywood" bright. Shade control could also help minimize color mismatch with dental work.
In the end, we want to help you make the best choice for teeth whitening. Even if you decide to pursue whitening at home, we can offer you valuable advice on what to look for when you buy a kit and how to use it. That alone could help ensure you get the new, bright smile you desire!
If you would like more information on teeth whitening, please contact us or schedule an appointment for a consultation. You can also learn more about this topic by reading the Dear Doctor magazine article "Important Teeth Whitening Questions…Answered!"
By Drs. DuBose & Papadea Family & Cosmetic Dentistry
July 16, 2016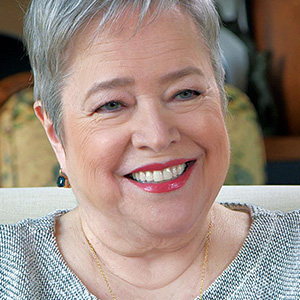 Academy Award-winning actress Kathy Bates knows how important it is to present your best face to the world — and one of the most important features of that face is a beaming smile. But there came a point when she noticed something was a little off. "I've always had good teeth, but it seemed to me as I was getting older that they weren't looking as good," Kathy explained in a recent interview with Dear Doctor magazine.
That's when she decided it was time to take action. Kathy had orthodontic treatment when she was in her fifties, and she keeps her smile bright with tooth whitening treatments. She uses a kit provided by her dentist with a safe, effective whitening solution.
Of course, a bright, healthy smile looks great anywhere — whether you're on the red carpet or "off the grid." And you don't have to be a Hollywood star to have professional whitening treatments. In fact, teeth whitening is one of the most popular and affordable cosmetic treatments modern dentistry offers.
The basic options for professional teeth whitening include in-office bleaching or take-home kits. Both types of dentist-supervised treatments offer a safe and effective means of getting a brighter smile; the main difference is how long they take to produce results. A single one-hour treatment in the office can make your teeth up to ten shades lighter — a big difference! To get that same lightening with at-home trays, it would take several days. On the plus side, the take-home kit is less expensive, and can achieve the same results in a bit more time.
It's important to note that not all teeth can be whitened with these treatments. Some teeth have intrinsic (internal) stains that aren't affected by external agents like bleaches. Also, teeth that have been restored (with bonding or veneers, for example) generally won't change color. And you can't necessarily whiten your teeth to any degree: Every tooth has a maximum whiteness, and adding more bleach won't lighten it beyond that level. Most people, however, find that teeth whitening treatments produce noticeable and pleasing results.
What about those off-the-shelf kits or in-the-mall kiosks? They might work… or they might not. But one thing's for sure: Without a dentist's supervision, you're on your own. That's the main reason why you should go with a pro if you're considering teeth whitening. We not only ensure that your treatment is safe — we can also give you a realistic idea of what results to expect, and we will make sure that other dental problems aren't keeping you from having a great-looking smile.
How often does Kathy Bates see her dentist for a checkup and cleaning? "I go about every four months," she noted. "I'm pretty careful about it." And if you've seen her smile, you can tell that it pays off. If you would like more information about teeth whitening, please contact us or schedule an appointment. You can learn more in the Dear Doctor magazine articles "Important Teeth Whitening Questions Answered" and "Teeth Whitening."
By Drs. DuBose & Papadea Family & Cosmetic Dentistry
July 15, 2014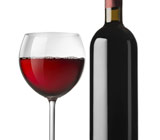 Have you heard the news about red wine? Every so often, the fruit of the vine is touted for some potential health benefit. Several studies over the past few years have suggested that it could help prevent heart disease and even certain types of cancer — only to have their conclusions called into question by new research. Just recently, newspapers trumpeted a new study from the Journal of Agriculture and Food Chemistry suggesting that certain chemicals in the vino might one day be used to help prevent cavities!
So is red wine good for your health, or isn't it?
The jury's still out. But there's one thing we do know: Regardless of whether it has any affect on cavities, red wine is one of the major culprits in tooth staining.
Of course, it's not the only offender: Coffee and tea, tobacco in any form, certain foods and some types of medications can all cause extrinsic stains on teeth — that is, stains that affect the exterior surface of the tooth. In addition, intrinsic stain — those that arise from the interior of the tooth — may be caused by root canal problems, or by certain dental filling materials.
If you have stained teeth — whether from red wine or another cause — can you do anything to make them whiter?
Oftentimes, the answer is yes — but finding the best way to do so can be challenging. You can begin by identifying habits and dietary factors that could cause staining. Then, reduce or eliminate the stain-causing factors, and enhance the beneficial ones. For example: stop smoking, modify your diet, practice regular, effective oral hygiene… and come in to the dental office twice a year for a professional cleaning and check-up. In addition, check whether any of your medications could cause staining or reduced saliva flow — a major contributor to the problem.
If making these changes isn't enough to control teeth staining, the good news is that a number of treatments are available that can help bring your teeth back to a pearly shine — or even give you the "Hollywood white" smile you've always wished for. Depending on the cause of your teeth staining, and your desired level of brightening, these treatments can range from professional bleaching to porcelain veneers.
If your smile needs a little help to look its brightest, contact us or schedule an appointment to find out what we can do. For more information, see the Dear Doctor magazine articles "Tooth Staining" and "Important Teeth Whitening Questions Answered."