My Blog
Posts for tag: diabetes
By Dr. Papadea Family & Cosmetic Dentistry
April 30, 2020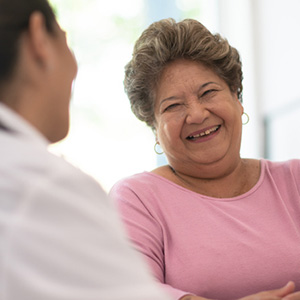 Over 26 million Americans have diabetes, a systemic condition that interferes with maintaining safe levels of blood sugar in the bloodstream. Over time, diabetes can begin to interfere with other bodily processes, including wound healing—which could affect dental care, and dental implants in particular.
Diabetes affects how the body regulates glucose, a basic sugar derived from food digestion that's the primary source of energy for cell development and function. Our bodies, though, must maintain glucose levels within a certain range — too high or too low could have adverse effects on our health. The body does this with the help of a hormone called insulin that's produced as needed by the pancreas to constantly regulate blood glucose levels.
There are two types of diabetes that interfere with the function of insulin in different ways. With Type I diabetes the pancreas stops producing insulin, forcing the patient to obtain the hormone externally through daily injections or medication. With Type II diabetes, the most common form among diabetics, the body doesn't produce enough insulin or doesn't respond adequately to the insulin that's present.
As mentioned, one of the consequences of diabetes is slow wound healing. This can have a profound effect on the body in general, but it can also potentially cause problems with dental implants. That's because implants once placed need time to integrate with the bone to achieve a strong hold. Slow wound healing caused by diabetes can slow this integration process between implant and bone, which can affect the entire implantation process.
The potential for those kinds of problems is greater if a patient's diabetes isn't under control. Patients who are effectively managing their diabetes with proper diet, exercise and medication have less trouble with wound healing, and so less chance of healing problems with implants.
All in all, though, it appears diabetics as a group have as much success with implants as the general population (above 95 percent). But it can be a smoother process if you're doing everything you can to keep your diabetes under control.
If you would like more information on managing dental care with diabetes, please contact us or schedule an appointment for a consultation.
By Drs. DuBose & Papadea Family & Cosmetic Dentistry
June 28, 2015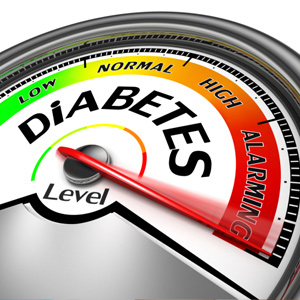 Periodontal (gum) disease is a progressive bacterial infection caused primarily by bacterial plaque on tooth surfaces not adequately removed by daily oral hygiene. In fact, nearly all of us will develop gingivitis (inflammation of the gum tissues) if we fail to clean our teeth and gums for an extended period of time.
Some people, however, have a greater susceptibility for developing gum disease because of other risk factors not related to hygiene. Patients with diabetes are at particular high risk for acute forms of gum disease.
Diabetes is a chronic condition in which the body can't adequately regulate the bloodstream's levels of glucose, the body's primary energy source. Type 1 diabetes is caused by inadequate production in the pancreas of the hormone insulin, the body's primary glucose regulator. In Type 2 diabetes the body develops a resistance to insulin's effects on glucose, even if the insulin production is adequate. Type 1 patients require daily insulin injections to survive, while most Type 2 patients manage their condition with medications, dietary improvements, exercise and often insulin supplements.
Diabetes has a number of serious consequences, including a higher risk of heart disease and stroke. Its connection with gum disease, though, is related to how the disease alters the body's response to infection and trauma by increasing the occurrence of inflammation. While inflammation is a beneficial response of the body's immune system to fight infection, prolonged inflammation destroys tissues. A similar process occurs with gum disease, as chronic inflammation leads to tissue damage and ultimately tooth loss.
Researchers have found that patients with diabetes and gum disease may lessen the effects of inflammation related to each condition by properly managing both. If you've been diagnosed with either type of diabetes, proper dental care is especially important for you to reduce your risk of gum disease. In addition to effective daily brushing and flossing and a professional cleaning and checkup every six months (more frequent is generally better), you should also monitor your gum health very closely, paying particular attention to any occurrence of bleeding, redness or swelling of the gums.
If you encounter any of these signs you should contact us as soon as possible for an examination. And be sure to inform any dental professional that cares for your teeth you're diabetic — this could affect their treatment approach.
If you would like more information on dental care for patients with diabetes, please contact us or schedule an appointment for a consultation. You can also learn more about this topic by reading the Dear Doctor magazine article "Diabetes & Periodontal Disease."